Organisation and group/team coaching
Team coaching can be used for already high-performing teams and for those who function less effectively. Team coaching is when we work with an entire team, at one time over a couple of days, to facilitate their development.
Team coaching is similar to the way in which Executive Coach works with an individual client in 1-1, but focuses on group development rather than individual development.
It helps unlock a group's potential and enhances the collective outcomes leading to high performance. The coach's role is to facilitate change and challenge any limiting behaviours. The coach will work with the organisation to ensure there's clear goals, strategy and help to build the trust with the members and the organisation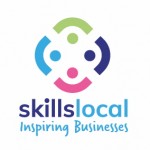 Why use us?
Tracy is passionate about supporting people and organisations to be the best they can be. She is qualified in a number of areas:
• Diploma in Management Studies
• Fellow of the Chartered Management Institute
• Mentor for Chartered Management Institute
• Level 7 Certificate in Professional Consulting
• CACHE level 2 certificate in counselling skills
• Trained with Barefoot Coaching
• ICF ACC accreditation
• Personal and Business Coaching PGCERT at Chester University
Our initial consultation is always free of charge and we will work with you to help select the best of course of action. Once you have decided what you need we will develop a full project specification to ensure this meets your needs.
We care greatly about our clients' satisfaction and take quality seriously, we are keen to receive any feedback, after all it's by listening to our customers that allows us all to grow and develop. Following any intervention, you will be invited to participate in a short customer survey.
Team Challenges
Teams today are faced with an array of opportunities and challenges that they are not naturally equipped to deal with, such as the recent pandemic. Team coaching helps to  facilitate the creation and on-going growth of high-performing, multi-disciplinary teams, including senior management level and those who work virtually.
Team coaching and tailored training interventions help clients build upon the existing team dynamics and develop communication skills to overcome key challenges:
virtual teams operate from multiple locations and yet still need to function effectively as cohesive units
team performance is constantly impacted by a number of challenges including supporting through change programmes or growth strategies
a team's ability to achieve results is often linked into their ability to influence their own resilience, diversity and intelligence.
Business Benefits of Team Development
skillslocal team development programmes create:
highly motivated and empowered teams
improved communication leading to more positive and productive culture
more resilient workforce better able to deal with change process
retention of key talent.
Tailored Team Development Programmes
Our team development programme combines diagnostic tools and the latest thinking on working with organisational systems. Being able to draw on a range of statistically validated and proven tools enables us to assess the team's needs and apply the most effective solution for maximum benefit. Accurate mapping of the team's current dynamics and operating status shapes the design of a programme tailored to meet a team's specific requirements.
Contact Us Now
We have a variety of packages available to help you meet your goals
We offer a free half-hour discovery session to ensure we are the right fit for each other. Enquire here for more info. You can also sign up for regular updates here.
H
You can also book a free Discovery Call

here.
Contact Us Now