Executive and leadership coaching
Executive coaching provides a tailored leadership development opportunity for senior executives, or managers with high potential.
The leader works 1-1 with the coach on their goals and challenges, their particular strengths, and any areas for development. Together they create a strong and trusting partnership that allows the leader to gain greater self-awareness, tap into their potential, broaden their leadership skills and change behaviours.
Executive coaching helps managers and leaders to see themselves more clearly and creates self-awareness and clarity.  This is achieved by getting to know you and understanding what others think.  The coach then provides feedback based on their observations and helps you to build the skills in key areas where you need to grow.  It helps leaders to see others more clearly and understand who are their key players.  Coaching helps leaders learn new ways to respond to different challenges and identify existing strengths and build more productive and effective relationships.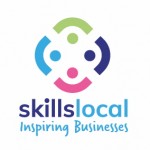 Why use us?
Tracy is passionate about supporting people and organisations to be the best they can be. She is qualified in a number of areas:
• Diploma in Management Studies
• Fellow of the Chartered Management Institute
• Mentor for Chartered Management Institute
• Level 7 Certificate in Professional Consulting
• CACHE level 2 certificate in counselling skills
• Trained with Barefoot Coaching
• ICF ACC accreditation
• Personal and Business Coaching PGCERT at Chester University
Our initial consultation is always free of charge and we will work with you to help select the best of course of action. Once you have decided what you need we will develop a full project specification to ensure this meets your needs.
We care greatly about our clients' satisfaction and take quality seriously, we are keen to receive any feedback, after all it's by listening to our customers that allows us all to grow and develop. Following any intervention, you will be invited to participate in a short customer survey.
Benefits of executive coaching
Coaching helps to develop individual potential, improves performance dramatically and supports individuals for succession and career progression. The coach helps to identify and develop personal leadership skills, setting clearer goals, achieving goals faster, making better decisions, and generally improving communication and relationships.
For the leader or senior executive, the clear and measurable benefits of individual coaching can include:
improved leadership and strategic planning skills
better agility and adaptability
improved decision-making
better-quality goal setting with faster achievement of goals
ability to inspire and motivate teams, including those working remotely
improved working relationships and better culture
increased confidence
For the organisations, the results of executive coaching are likely to include:
better management and leadership
more creativity, empowerment and ownership
underpinning effective implementation of organizational change through supporting teams and individuals
increased motivation and commitment from recipients of the coaching
higher retention of key people who feel valued.
Contact Us Now
We have a variety of packages available to help you meet your goals
We offer a free half-hour discovery session to ensure we are the right fit for each other. Enquire here for more info. You can also sign up for regular updates here
H
You can also book a free Discovery Call

here.
Contact Us Now